Aqua Python Headphone Taco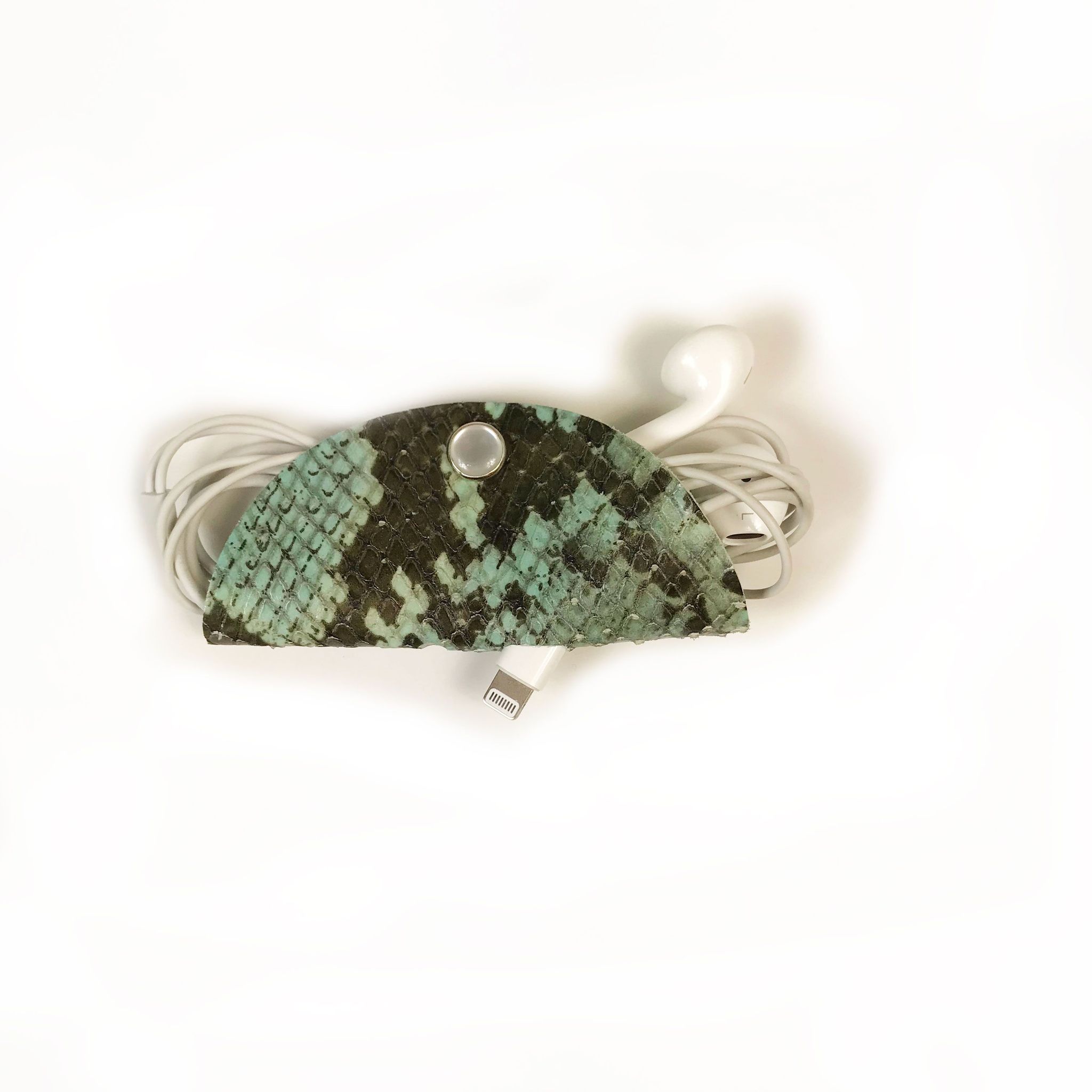 Aqua Python Headphone Taco
Say good bye to tangled earphone cords. Trust us - this is a game-changer!
Place your cord in the circle and then snap it securely into a half-moon that you can pop right into any pocket of your Sash Bag. Designed with a center hole to thread cord- so you'll never lose it!
Handmade of 100% genuine leather.
Dimensions: 3" diameter when open